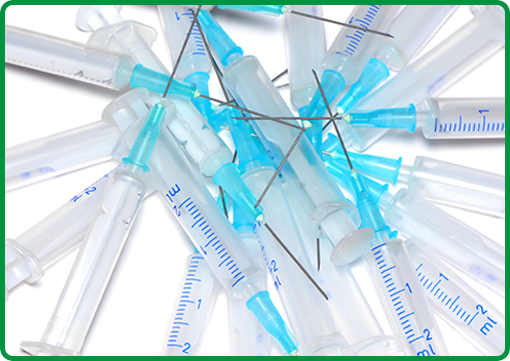 TOUCH ONE® Sterile Hypodemic Disposable Syringe is a product of ONE TOUCH Medical Products Pvt. Ltd. located at Export Promotion Industrial Park, Hajipur which is a super specialised industrial area for promotion of export.
ONE TOUCH is dedicated to give te latest and breakthrough technology in the domain of disposable syringe manufacturing with its technological collaboration with the industrial giants of Japan and Korea, like Toshiba Machines, Japan, to produce best of the best international Quality disposable syringes.
TOUCH ONE® Sterile Hypodermic Disposable Syringe is manufactured through the " All Electrical Injection Moulding Machines" technology, which is being used for the first time in india, and world wide accepted. To overcome and minimise the human interference and human errore in the manufacturing process, the Automated Assembly Line, Printing and Mould Technology has been introduced.